Appreciation of Works by Chinese Ceramicist Yan Fenglin the 9th China Changchun International Ceramics Symposium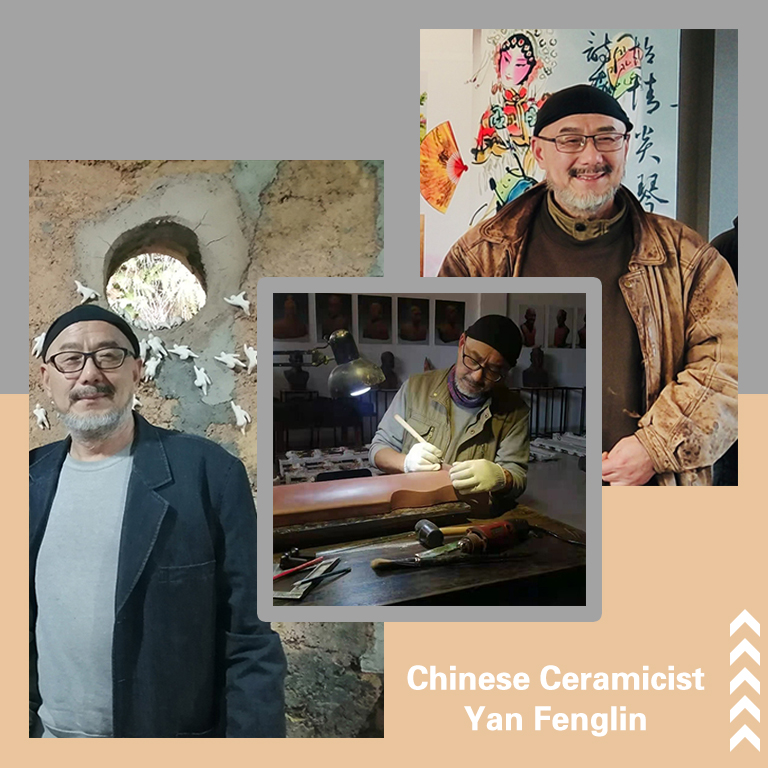 ---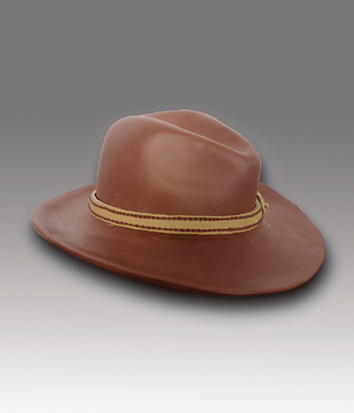 Work Ⅰ:< Cowboy Hat>
Size:35×32×13 cm
Introduction:An emulation of a cowboy hat. The work takes advantage of the characteristics of the ceramic material and
the forming technique of the Zisha process to express a fashionable and retro mood.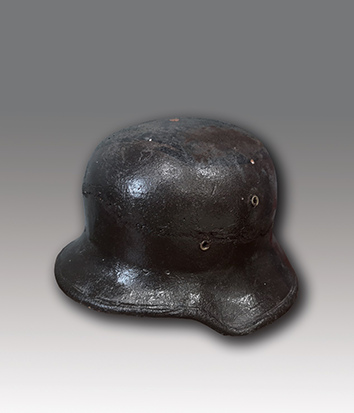 WorkⅡ:<Steel Helmet>
Size:27×35×10 cm
Introduction: The Battle of Songhu was the first major battle fought between China and Japan in the War of Resistance against Japan,
and was the largest and most fiercely fought battle fought in the entire Second Sino-Japanese War.
The work was created in memory of the Chinese warriors who died for their country,
to remind people of the war and to pray for peace.
The work is an installation consisting of several pieces.
WorkⅢ:<Sutras>
Size:28×28×23 cm
Introduction:The sutras are selected from Tibetan Buddhist textual schemata, with a formal focus
on the long path of religious history, which is a rich cultural heritage of humanity.