Secretary Wang Kai Led a Delegation to Visit the 9th China Changchun International Ceramics Symposium and Lotus Mountain Ceramics Tour Exhibition
On July 18, 2020, Changchun held an on-site promotion meeting for the implementation of Rural Revitalization Strategy. Secretary Wang Kai led a delegation of more than 300 people to Changchun Lotus Mountain Eco-Tourism Resort to inspect the Quannong Shallow Mountain Scenic Area and Tianding Mountain Tourism Resort Town and other project areas. At the Tianding Mountain Ski Resort, the secretary visited the works of ceramic artists from various countries in the preparation of the 9th China Changchun International Ceramics Symposium. He listened to the introduction of the gallery and the symposium preparations, and stopped to watch the exquisite ceramic art works.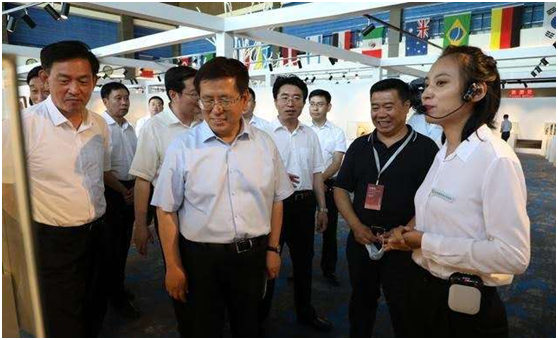 In this symposium, 150 fine works of 50 ceramicists (23 IAC members) from 25 countries and regions were finally shortlisted and more than 170 ceramic works were exhibited. Among these works are the works of "The Toe Up Sheep" by Zhou Guozhen, a leading modern Chinese ceramic artist, and the "Tenderness" by the master of ceramics Huang Zhiwei. There are also works of some international ceramic masters, such as Paola Grizi of Italy, Elena Slastnikova of Russia, and Marko Galenko of Ukraine.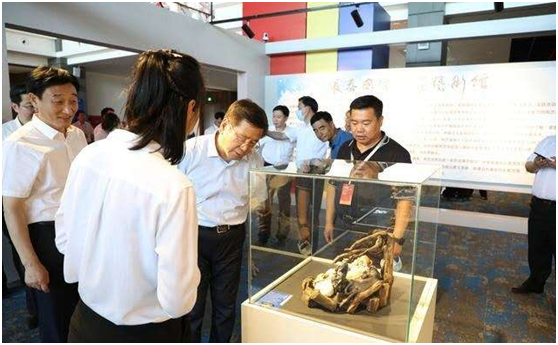 After visiting the International Ceramics Symposium, Secretary Wang Kai affirmed the symposium organized by the Management Committee of Lotus Mountain and urged that the symposium must be high-standard and internationalized.
July 20, 2020