Appreciation of works by Chile ceramicist Vivian Rosa in the 9th China Changchun International Ceramics Symposium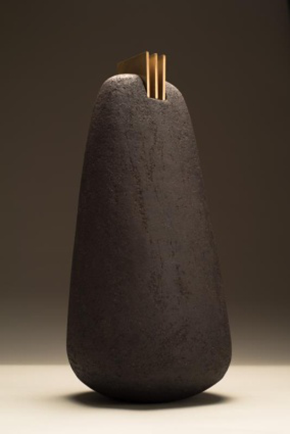 Work Ⅰ 'Gres y Bronce I'
Dimensions:20x18x46 cm
Instruction:Rocking piece with a robust body that appears to float and to be light. Thick metal sheets repair a missing part, a wound, without wanting to hide it.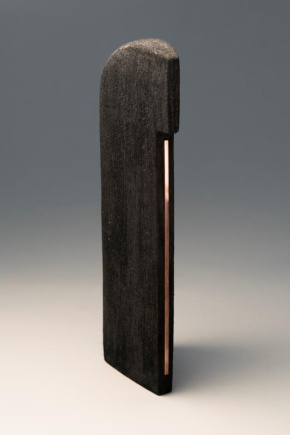 Work Ⅱ ' Gres y Cobre IV'
Dimensions:15x7x46 cm
Instruction:Geometric abstraction that incorporates a thin copper bar to cover a cut in the piece, a missing part, and repairs and emphasizes it.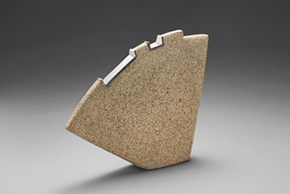 Work Ⅲ 'Gres y Plata I'
Dimensions:55x6x23 cm
Instruction:An abstraction that plays with the precarious balance and the contrast between the rough ceramic material and the shine of the metallic parts that cover the missing pieces of the ceramic work.