Appreciation of Works by China Ceramicist Zhou Xiaohong the 9th China Changchun International Ceramics Symposium.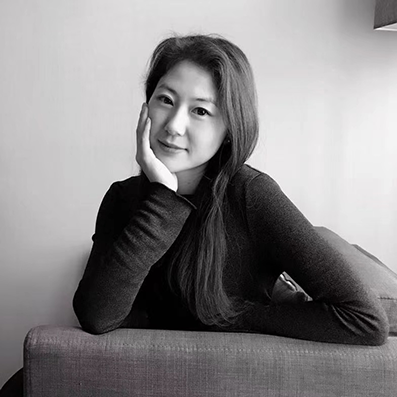 ---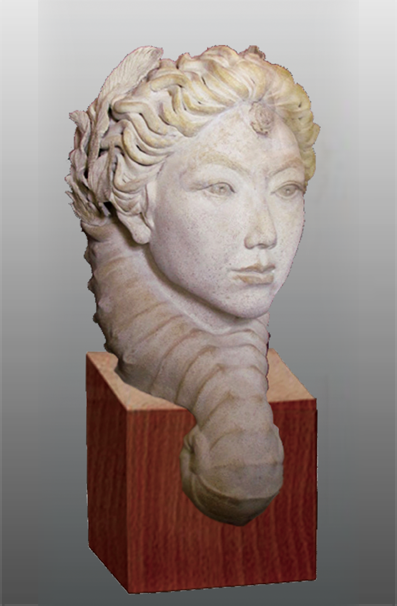 Work Ⅰ:"Listen to the Sea"
Size:27×27×52cm
Introduction:The form of the work is a combination of a conch and a maiden, shaped in clay panels and decorated on the surface with hand sculpture and make-up clay with ceramic pigments; the subject of the work depicts a figure from an ancient Chinese legend, who is said to be the embodiment of a sea nymph, gentle and virtuous and strong at heart.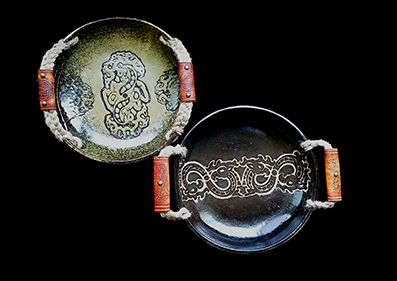 WorkⅡ: "Bronze Patterned Tray Series"
Size:26×26×5cm、26×26×5cm
Introduction:Since the end of the nineteenth century, a large number of bronze, gold and silver objects featuring decorative animal motifs and with strong nomadic cultural characteristics have been unearthed along the Great Wall in northern China. They are called 'Ordos Bronzes' because they are the most numerous, most concentrated and most characteristic of the Ordos region.
This series of works is based on the design theme of Inner Mongolian Ordos bronze ornaments, which are vivid in shape, distinctive in ethnicity and profound in meaning, and are cleverly applied to the design of modern ceramic vessels.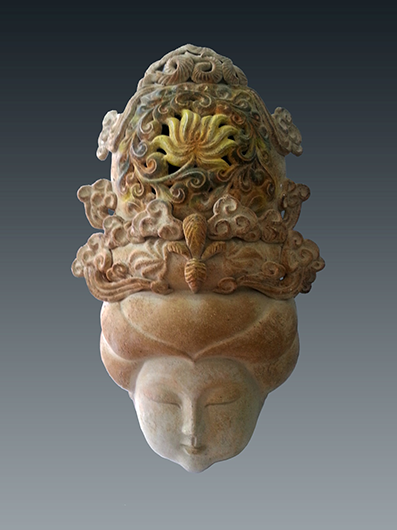 WorkⅢ:"Lingering Charm of Tang"
Size:36×28×58cm
Introduction:The work depicts a Tang dynasty lady with a rounded and full face with graceful and noble demeanour, showing the magnificent beauty of a royal woman in the height of the Tang dynasty. The work is made of coarse pottery and has a rustic artistic beauty. The whole work is elegant, deep, and rhythmic, while expressing the open and tolerant spirit of the Tang Dynasty.